Our Mission
As an independent, fundamental, family in Christ, the mission of New Boston Baptist Church is to proclaim the saving gospel of the cross and to encourage believers to follow and obey the commandments of Jesus Christ. Desiring to be faithful laborers for the worthy Lord of the Harvest, we pray that the fruit of our mission would include reproducing ourselves in other local churches who can reproduce themselves. We determine to pass on the faith once delivered to the saints to the generation that follows us as a faithful witness that is true to the inspired Word of God for the glory of our Savior.
Scrapbook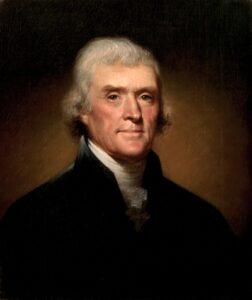 "Adore God; reverence and cherish your parents; love your neighbor as yourself, and your country more than life. Be just; be true; murmur not at the ways of Providence."
— A 90-year-old Thomas Jefferson, in a letter to the young Thomas Jefferson Grotjan, whose mother had asked the former President and namesake of her son to give him some sage advice – 1824.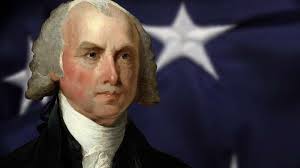 "The Religion then of every man must be left to the conviction and conscience of every man; and it is the right of every man to exercise it as these may dictate. This right is in its nature an unalienable right. It is unalienable, because the opinions of men, depending only on the evidence contemplated by their own minds cannot follow the dictates of other men: It is unalienable also, because what is here a right towards men, is a duty towards the Creator. It is the duty of every man to render to the Creator such homage and such only as he believes to be acceptable to him. This duty is precedent, both in order of time and in degree of obligation, to the claims of Civil Society. Before any man can be considered as a member of Civil Society, he must be considered as a subject of the Governor of the Universe. . .
"The first wish of those who enjoy this precious gift [the light of Christianity] ought to be that it may be imparted to the whole race of mankind. Compare the number of those who have as yet received it with the number still remaining under the dominion of false Religions; and how small is the former! Does the policy of the Bill tend to lessen the disproportion? No; it at once discourages those who are strangers to the light of revelation from coming into the Region of it; and countenances by example the nations who continue in darkness, in shutting out those who might convey it to them. Instead of Levelling as far as possible, every obstacle to the victorious progress of Truth, the Bill with an ignoble and unchristian timidity would circumscribe it with a wall of defense against the encroachments of error."
James Madison, Memorial and Remonstrance against Religious Assessments, 1785.
The true meaning of Christmas: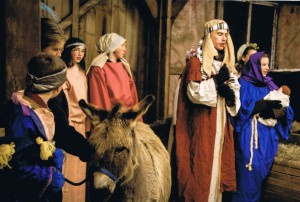 We thank the Lord for a blessed Christmas season, full of ministry opportunity and gospel truth. "For unto you is born this day in the city of David, a Savior, who is Christ the Lord" – Luke 2:11.
Psalm 91:4, "He shall cover thee with His feathers, and under His wings shalt thou trust."
"Hold the Fort," Jesus is coming!
We celebrated Reformation Day at Beth Eden Baptist Church in Fitchburg, MA, with sister churches: Trinity Baptist, Fitzwilliam, NH; Charleston Bible, NH; and Mountain View Bible, Dublin, NH. The evening included a multi-church choir and orchestra focused on the hymns of Charles Wesley. Enjoy.
The Lord richly blessed the 75th Annual Convention of the American Council of Christian Churches, October 18-20, around the theme, "Faithful Gospel Ministry."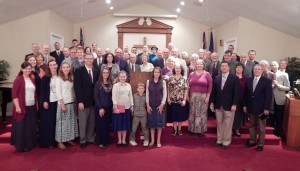 Pastor was privileged to speak on "Christ the Separatist" at the Foundations Conference hosted by our sister church, Heritage Baptist Church of Dover, NH. You can hear the audio here.
"I sought the Lord, and afterward I knew
He moved my soul to seek him, seeking me.
It was not I that found, O Savior true,
No, I was found of thee.
"Thou didst reach forth thy hand and mine enfold;
I walked and sank not on the storm-vexed sea.
'Twas not so much that I on thee took hold,
As thou, dear Lord, on me.
"I find, I walk, I love, but, O the whole
Of love is but my answer, Lord, to thee;
For thou wert long beforehand with my soul,
Always thou lovedst me."
— Anonymous, 1878.
We love Him, because He first loved us. 1 John 4:19
We praise the Lord for the grand sound of a great piano donated to our church. Thank you Vincent and Patricia for your kind generosity. Our desire is to use this beautiful instrument to magnify the name of our precious Savior. Many thanks to our volunteer moving crew that saved our ministry hundreds of dollars.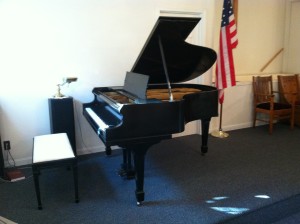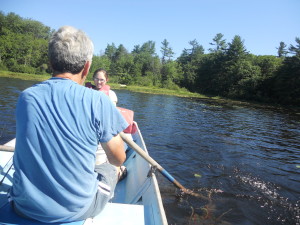 Jesus said, "Follow Me, and I will make you fishers of men." We thank Him for blessing our Summer Gospel Meetings with Evangelist Ken Lynch. We experienced great preaching, great music, great fellowship, and even some great fishing and eating. Thanks to all who supported our week of meetings in the cause of Christ.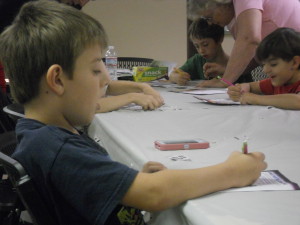 We praise the Lord for the blessings of Vacation Bible School. A special thanks to those who sent us their children to instruct and minister to. The boys and girls learned about God's plan for Joseph, which resembled in many ways His plan to send His own Son to save us. Our staff did a great job.
"'Tis not for man to trifle. Life is brief,
And sin is here.
Our age is but the falling of a leaf –
A dropping tear.
We have no time to sport away the hours.
All must be earnest in a world like ours.
"Not many lives, but only one have we –
One, only one.
How sacred should that one life ever be –
That narrow span!
Day after day filled up with blessed toil,
Hour after hour still bringing in new spoil."
Horatius Bonar, Words to the Winners of Souls.
"In the secret of His presence
How my soul delights to hide.
Oh how precious are the lessons
Which I learn at Jesus' side.
"Earthly cares can never vex me,
Neither trials lay me low,
For when Satan comes to vex me,
To the secret place I go."
-Hudson Taylor, Union and Communion.
Many of the songs of our Freedom Concert on July 3 were composed by our young people. One of those was a new song that honors the heroes of our country enshrined at Arlington National Cemetery.
"Look around, and be distressed; look within, and be depressed; look to Jesus, and be at rest." –Corrie Ten Boom. "By faith [Moses] forsook Egypt, not fearing the wrath of the king: for he endured, as seeing him who is invisible" (Heb. 11:27).
A sign that sparkles once more! Thanks to the many hands of a great work day. For more information on our label, "Independent Fundamental Family in Christ," visit our Resources page and click on the Introduction link.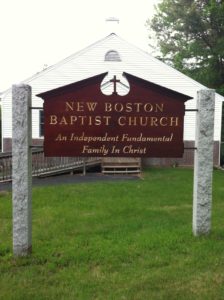 Some beautiful new flowerbeds adorning our back entrance. Thanks for all the hard work Sue, Maisy, and John!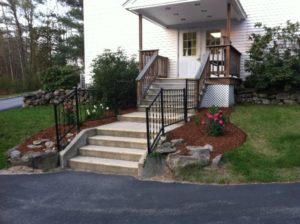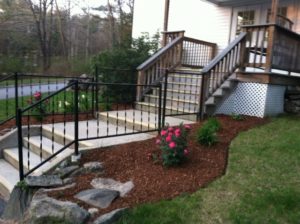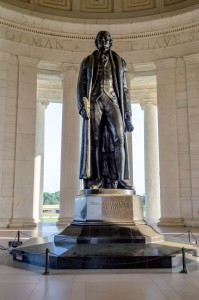 From Panel 2 on the wall of the Jefferson Memorial:
"Almighty God hath created the mind free. All attempts to influence it by temporal punishments or burthens…are a departure from the plan of the Holy Author of our religion…No man shall be compelled to frequent or support any religious worship or ministry or shall otherwise suffer on account of his religious opinions or belief, but all men shall be free to profess and by argument to maintain, their opinions in matters of religion. I know but one code of morality for men whether acting singly or collectively."
Good Soldiers at Arlington:
2 Timothy 2:3-4 – "Thou therefore endure hardness, as a good soldier of Jesus Christ. No man that warreth entangleth himself with the affairs of this life; that he may please him who hath chosen him to be a soldier." The Sentinel's Creed of the Tomb of the Unknown Soldier is instructive to us who are sentinels of the Empty Tomb of the Lord of Glory.
"My dedication to this sacred duty is total and whole-hearted. In the responsibility bestowed on me never will I falter. And with dignity and perseverance my standard will remain perfection. Through the years of diligence and praise and the discomfort of the elements, I will walk my tour in humble reverence to the best of my ability. It is he who commands the respect I protect, his bravery that made us so proud. Surrounded by well meaning crowds by day, alone in the thoughtful peace of night, this soldier will in honored glory rest under my eternal vigilance."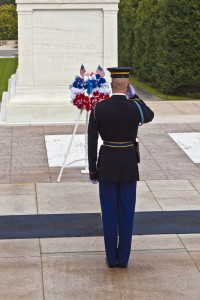 Congratulations Wayne and Sandy on 50 years of marriage!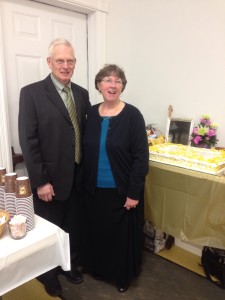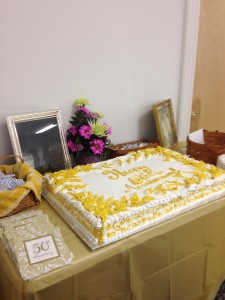 Burn pile going up in smoke! Thanks Joe, Katie, and Isaac.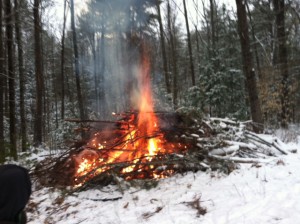 Genesis 1:22-23 – "And God blessed them, saying, Be fruitful, and multiply, and fill the waters in the seas, and let fowl multiply in the earth.  And the evening and the morning were the fifth day." The amazing hummingbird points to his Creator. "Praise the Lord from the earth, ye . . . flying fowl" (Ps. 148:7-10).
Our Palm Sunday singspiration multi-church orchestra at Trinity Baptist Church in Fitzwilliam, NH:
"The Sixth Commandment."
"Thou shalt not kill!"
Was the command and the will
Of God, whose Lamb
Became the sacrificed ram.
Slain was He, from the foundation of the world.
Cruel it was, on Calv'ry's altar was He hurled.
By killers killed, but willingly so,
What killers did, they did not know.
Praying, "Father, forgive;
They know not what they do,"
He was killed, who once lived.
And yet, He lives anew.
This forgiveness brings now
Not command but a vow.
Guilty Killer, who sighs,
"Surely, thou shalt not die!"
"Look, live!" He calls, once lifted up.
Trust Him to save; He drank the cup
You, Killer, filled with wine of wrath.
Repent, believe; find heaven's path.
–Pastor